[vc_row] [vc_column width="3/4″][vc_column_text width="1/1″ el_position="first"]
Best travel decision facilitator: the Human Touch
You\'re probably surfing the web by the tablet, laying on your sofa, or sitting on your room in front of the desktop, starting to dream about your next vacation.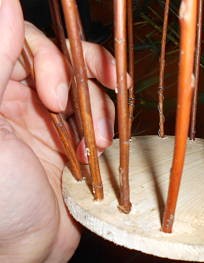 You may land here by chance, sow some pictures on our website, read Casa Gentili guest reviews on major websites (Trip Advisor, Home Away …), had a look at Google Map and Street View to get a closer insight around the property. Yeah..the web offer great tools to collect informations and avoid major issues, nevertheless it can\'t provide you with the "human touch" behind the exciting adventure out there. Selecting the place for next vacation is part of the leasure in traveling, it\'s time for the mind start dreaming for a "different" place to be, it\'s the real starting point for the next travel experience. Additionally once you\'ve found out the right place, you may have hard times to convince your party (partner, children, friends, realtives…) to go over there, and behind the corner there is even a worst case, you and your party arrive at destination and it\'s not like you\'ve expected!
Solve a Boardroom Family Argument
It\'s part of the human being to quarrel over ideas; children do in the playground sharing theyr toys and as adults we keep on doing nearly every day in the office. So why replicate it at home, when talking about leasure time for next vacations?
We could overload our website with tens of pictures, text and external links but we surely miss to show up what you actually need to take your decision. As we think it\'s always good to be open, so get in touch with us, directly point out questions and you\'ll receive open answers… it\'s not our goal to force people to a place that doesn\'t fit it\'s needs, additionally by the human touch you\'ll get much more feeling than from fancy website. We like chatting, phone calling and skyping with prospective guests Involve your party, get in touch with us… you won\'t regret on line booking systems!
[/vc_column_text][/vc_column] [vc_column width="1/4″][vc_widget_sidebar sidebar_id="wpmega-sidebar" width="1/1″ el_position="last"][/vc_column][/vc_row]