Apartment – Extended layout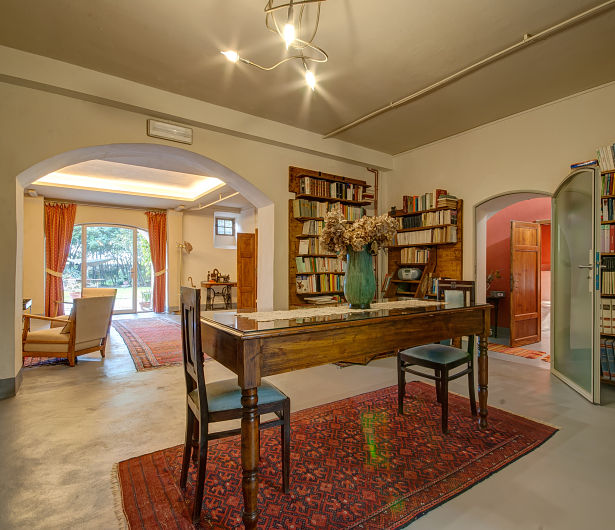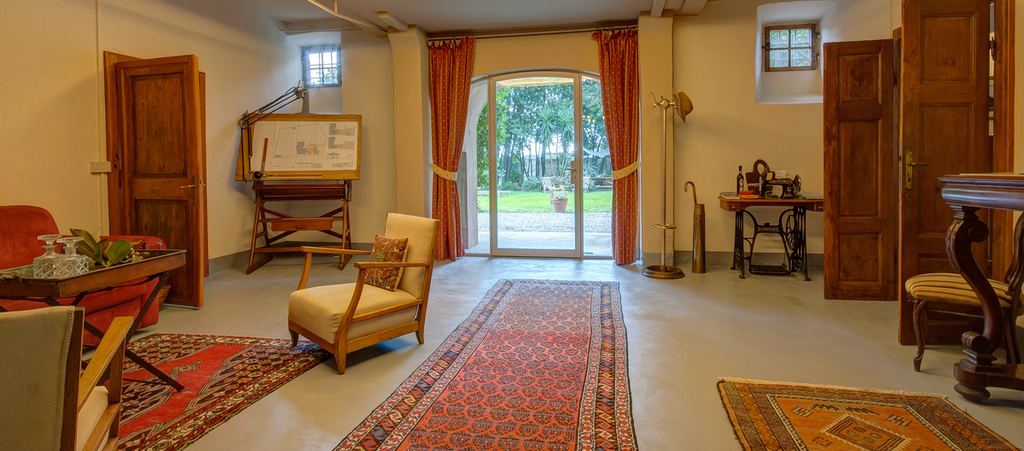 Rooms and facilities.
Sleeping arrangements
– Bedroom (2 Guests; 1 double bed)
– The Suite (4 Guests; 1 double bed, 2 single beds)
– Entry hall (2 Guests; 1 double sofabed)
Kitchen
Coffee Maker (different types), Freezer, Fridge, Kettle/Water-boiler, Teapot, Microwave Oven, Dishwasher, Toaster
General
Linen / Bed Sheets, Washing machine (shared)
Outdoor facilities
Barbeque, Garden, Parking lot within the property, herbs for your kitchen
Bathroom(s)
2 Bathroom, 1 Toilet, Shower, Hair Dryer, Towels
Check-In Check-Out
Check In: 5 pm
Check Out: 10 am
Rental rules
Dogs
Well behaved dogs are welcome, take advantage of the long river bank walks.
Right room for you?
Do you love feeling like a local when far away from home? Do you love getting beneath the surface of a place?
Hidden by the ancient walls in bricks and stones, the property you haven't been looking for, dated back in the Xvi century, is a place to think, read, write and relax.
The ground-floor rooms, where our relatives have been producing pasta over the last century, still disclose the workshop captivating feeling to curious travellers.
If you're the kind of traveller who asks for a deeper understanding of the world, or the type to start meaningful conversations with the neighbour, than this may be the place for your Tuscan experience.
However please take this words of warning: within our walled garden you neither find the pool, as a natural wide beach is just behind the corner; nor you set air-co in your room, as indoor temperature – whenever possible – is adjusted by the wall thickness.
So just to make sure no one doubts about our effort to keep Casa Gentili as genuine as possible, you can't find any mass tourism attraction here, as we personally couldn't live comfortably in a travel industry made for environment.
Travel with curiosity …other than your friends and relatives. You'll keep good memories.

Call or txt me
+39 3204122440
More genuine rooms
Apartment – Classic Layout
B&B – The Double bedroom
B&B – The Suite